The Upper Peninsula Community Rowing Club (UPCRC) is again hosting the annual Iron Oars Regatta at Teal Lake in Negaunee.
The event takes place on Sunday, September 16th from 8 a.m. -12 noon. Race starts at the west end of Teal Lake finishing at the east, approximately 2 miles. This is the 13th year this event has been hosted by the club.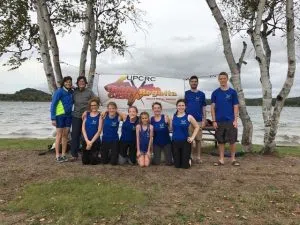 Michigan Tech University and Northern Michigan University will compete again for the coveted Iron Oars -Trophy.
Other competition will include club members rowing against the time clock in different classes, as well as the youth rowers competing for time. It is an exciting event and if you have any interest in rowing, it is a great time to come see what it is all about.
The Upper Peninsula Community Rowing Club was founded in 2004 and has currently grown to 70 members.
Our mission is to promote the sport of rowing in Marquette County. The club hosts Learn to Row sessions starting in June for both youth and adults.
Everyone with a desire to learn is welcome. For more information, contact Gail Brayden at gbrayden@charter.net.